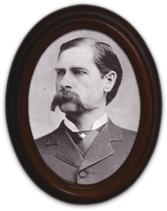 Thirsty? Hungry? Want a dose of history to go along with those needs? Then you must visit the Crystal Palace Saloon in Historic Tombstone Arizona -
more than a great old historic saloon and a monument in Tombstone's annals of history - the Crystal Palace Saloon is the place to be for some of the best food in Tombstone and the entire West!
Step into the Crystal Palace Saloon and you are stepping into history! From its humble beginnings in 1879 as the Golden Eagle Brewery to the present, the Crystal Palace has been a solid Tombstone, AZ fixture on the historic corner of 5th and Allen Streets. Here you are able to drink in the rich history that once occupied this building.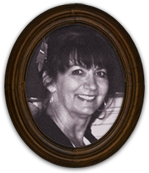 The spirit of the Crystal Palace today is in the hands of your hostess, Ms. Kimmie who left her childhood roots of Dubuque, Iowa and moved to historic Tombstone Arizona where being intrigued by the colorful history and the beauty of the Crystal Palace she made an offer on her dream. It was the right place at the right time for her. And now it's a family affair keeping the Spirit of the Old West Alive!